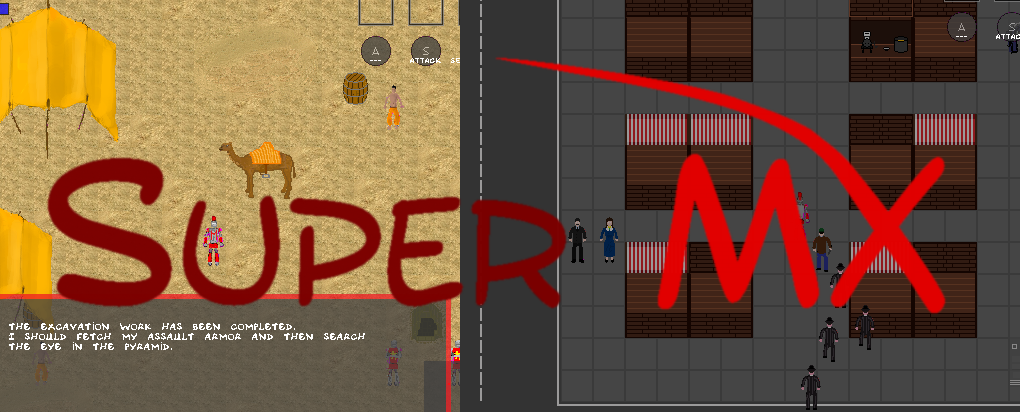 Super MX
A downloadable game for Windows
- In development -
Super MX
In nearly every country of Xenon, Snakehammer created chaos. MX was due to his friends shortly one step ahead and suspects his true plan.

Are you able to free Darkcity from its enemies and chase Snakehammer in his secret hideout?
---
04.02.2017 : Demo Version 0.15 Build 657 (Stable)

* The dialogue controls have been improved.

---
25.09.2016 : Demo Version 0.15 Build 651 (Unstable)
* You can now change the sound volume in the game options.
* Some major memory leaks have been fixed.
* MX walking delta is now reduced from 7 to 6.
* C4 mines will now explode to near characters.
* The explosion damage area is now more centered.
* You can now also use 1, 2 and 3 for the skill items.
* The player character received a major graphics update.
---
Visit my website seismic.at !
If you have enjoyed Super MX, please give it a like! Super MX on Facebook

Install instructions
The download is a setup and will guide you through the installation.
(_en: English, _de: German)
Download