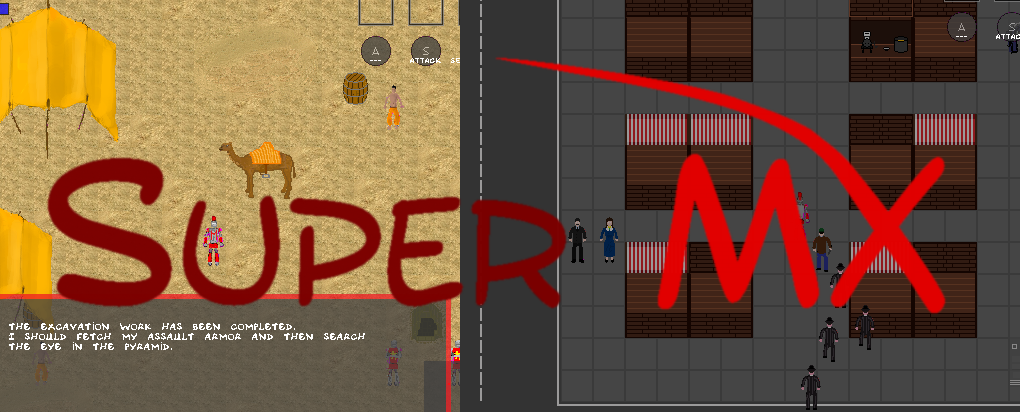 Super MX
A downloadable game for Windows
- In development -
Super MX

Super MX is a PC action-adventure video game from Markus Reichel. The protagonist MX has to explore darkcity, fight enemies and solve puzzles to save his world.
In nearly every country of Xenon, Snakehammer created chaos. MX was due to his friends shortly one step ahead and suspects his true plan.

Are you able to free Darkcity from its enemies and chase Snakehammer in his secret hideout?


---
05.04.2021
Demo Version 0.15 Build 831
* Consumable items like potions can now be used from the quickbar (1, 2, 3).
* Fixed the time interval when swapping weapons.
* Fixed the bug where the destruction of an object results in flickering of another random object.
* New game now shows the progress of the map loading.
* Added save slots.
* Loading a save slot now stops the current dialogue.
The full version is in development! Check out http://seismic.at/blog/ for news & insights!

---
Visit my website seismic.at !
If you have enjoyed Super MX, please give it a like! Super MX on Facebook



Install instructions
The download is a setup and will guide you through the installation.